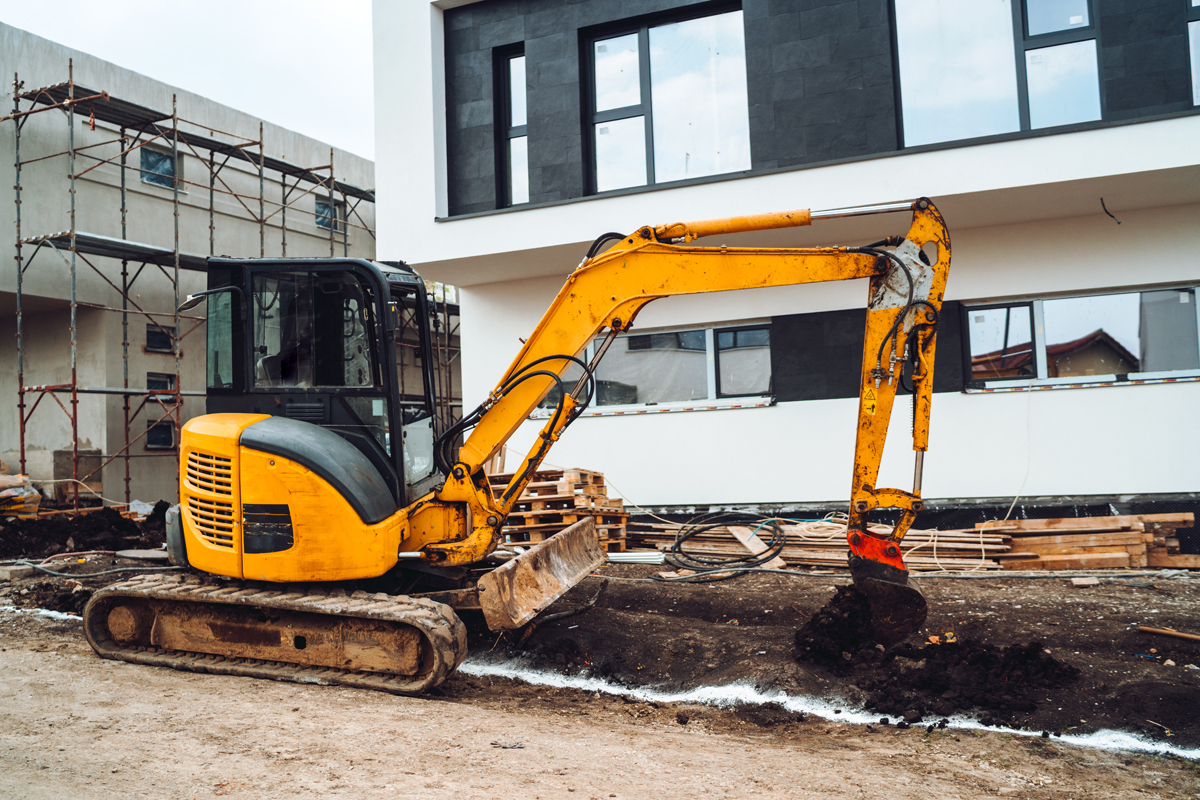 Construction Cleaning Services
If you are searching for "construction cleaning services" or "industrial cleaning services," then Native Environmental LLC has you covered! This post will explain why you need a construction cleaning service for your upcoming project.
Post Construction Cleaning
Hiring a construction cleaning service is all about safety. Construction sites are always dangerous areas, so investing in the safety of your workers is worthwhile. Conducting a safe and efficient cleanup of the area after the project is completed will help prevent any possible injuries or event potential lawsuits due to the area's overall condition.
Leave the cleanup and disposal of hazardous materials to a professional cleaning service. If dust or debris is not taken care of properly at a site, this can cause major respiratory issues. Professional services will undoubtedly use heavy duty vacuums to collect dust, while also disposing of any harmful debris left over.
Construction Cleaning Services Near Me
Located in Phoenix, Arizona, Native Environmental LLC has been a leader in construction cleaning services since 2004. Trust nearly two decades of work when considering what company to enlist for your construction cleanup project. This company specializes in asbestos remediation and removal, mold remediation, hydro blasting, and overall removal of any dangerous or hazardous agents from your site. Full-service industrial cleaning services, as well as 24-hour emergency mold removal services are available.
Our cleaning services include the following:
Laundry exhaust cleaning
Overhead cleaning for Combustible Dust
Cleaning Kitchen Exhaust Systems
Air Conditioning Systems Cleaning
Toilet Exhaust Systems Cleaning
Cooling and Heating Coils
Industrial Exhaust Systems
Overhead Structural Steel
Industrial overhead cleaning
Industrial warehouse cleaning
Silo cleaning exterior and interior
Confined Spaces
Laundry Exhaust Systems
Cooking Oven Exhaust Systems
Industrial Painting
Paint Removal or Dustless Blasting
Bakery oven graphite cleaning
Mi-Jack Refinishing
Exterior wall washing or blasting
Plant cleaning services
Contact Native Environmental LLC right here.

Construction Cleaning Services
Enjoyed a fully-cleansed construction site by utilizing all of the following services:
Asbestos Removal. Asbestos removal is one of the most popular types of industrial cleaning services as many older building are known for having asbestos in fireproofing, drywall and more. Learn more about asbestos removal with Native Environmental.
Hydro Blasting. Hydro blasting, also known as pressure washing, is a high pressure waster blasting method used for paint and lead removal. It's mostly used for large mastic and epoxy coating removal projects on vertical and horizontal surfaces. It's also used for paint removal on highways, parking lots and airports. Learn more about hydro blasting with Native Env.
Lead Removal & Abatement. Lead removal includes using chemicals to breakdown various coatings that contain lead and lead derivatives. Make sure you choose a industrial cleaning company that is accredited with the EPA to perform lead abatement products. Native Environmental is accredited with the EPA for lead removal.
Mercury Spill Cleanup. Mercury spill cleanup is used to eliminate mercury vapor and mercury vapor sources. Common areas where mercury spill cleanup is performed is in industrial facilities, warehouse floors, production floors, assembly floors and more. Learn more about mercury spill cleanup.
Mold Removal & Remediation.  Certain types of mold can cause health problems including Stachbotrys mold, Fusarium, Cladosporium, Penicillium mold, and Aspergillus mold. You need a trained mold remediation specialist to perform mold testing, air testing, secure the containment area, and provide mold removal services. Learn more about mold removal.
Decontamination. In the cosmetic or pharmaceutical industry, any type of chemical spill can be dangerous. Protect you, your staff and your products by hiring and industrial cleaning company immediately. A great industrial cleaning company will include professional decontamination services to make sure your facture is a safe place to work. Learn more about industrial cleaning.
Industrial Vacuuming. The floors in your facility contain chemicals, metal shavings, debris, dirt and more. Standard janitorial services cannot remove these substances. Power vacuuming with by industrial cleaners is the only way to remove the objects and substances from your equipment, walls and flooring.
Native Environmental LLC In Phoenix, Arizona
Native Environmental LLC is a industrial cleaning company located in Phoenix, Arizona offering a full list of industrial cleaning services including mold removal/remediation, asbestos removal/remediation, mercury spill clean up, silo cleaning and more. We can also help with industrial cleaning in Tempe, Tucson, Chandler, Gilbert, Glendale, South Phoenix, Central Phoenix, Scottsdale, Arizona and more.