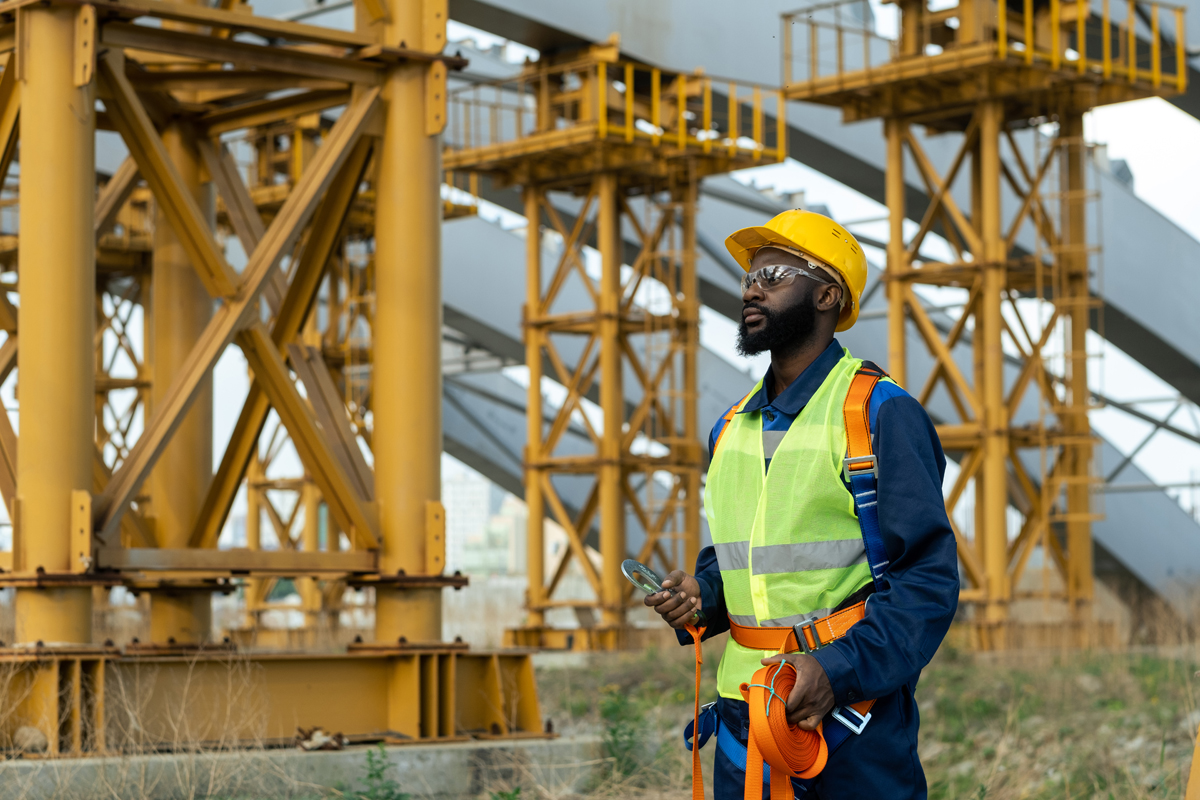 Post Construction Cleaning Checklist
Any construction project can result in a mess. A post-construction cleaning service is necessary to tidy up the area, leaving clients with a clean site. If you are searching for "post construction cleaning checklist", Native Environmental is here to help!
Construction Cleaning Checklist
Follow this guide after the construction project has been completed:
Interior
Dust ceilings/walls
Wipe down any and all windows
Vacuum any dust on flooring
Clean baseboards, door and window frames and trim
Clean countertops
Rid the area of excess caulk
Remove any paint from hinges
Completely mop or vacuum flooring
Clean lighting 
Clean all blinds and shutters
Exterior
Rid the area of any trash
Clean all doors
Pick up all nails and screws
Clean exterior lighting
Pressure wash any areas, if needed
Entry Ways And Exits
Remove paint from hinges
Mop/vacuum floors
Sweep porch or outdoor areas
Dust door, door frame and threshold
Last Steps
Throw away any final trash
Turn on essential oil diffusers to mask any odors
Remove stickers, tape or markings from appliances, etc

Post Construction Cleaning
Located in Phoenix, Arizona, Native Environmental LLC has been a leader in construction cleaning services since 2004. Trust nearly two decades of work when considering what company to enlist for your construction cleanup project. This company specializes in asbestos remediation and removal, mold remediation, hydro blasting, and overall removal of any dangerous or hazardous agents from your site. Full-service industrial cleaning services, as well as 24-hour emergency mold removal services are available.
As one of the oldest and largest industrial cleaners in the state, Native Environmental has the proper tools, chemicals, equipment and experience for any job! We currently offer cleaning services for schools, hospitals, warehouses, nuclear generating stations, nursing homes, commercial projects. industrial buildings and land government projects, in addition to construction sites.
How Much Does Construction Cleaning Cost?
Post construction cleaning costs an average of $447, with a price range of $274-$662, according to HomeAdvisor. Larger projects requiring multiple trips could cost upwards of $3,000. Generally, you can expect to pay anywhere from $0.10 to $0.50 per square foot. Companies that charge by the hour will feature costs of about $30-$50 per hour.
Lowest cost: $150
Average cost: $447
Highest cost: $1,050

Cleaning Services
Here are a few services provided by Native Environmental:
Asbestos Removal. Asbestos removal is one of the most popular types of industrial cleaning services as many older building are known for having asbestos in fireproofing, drywall and more. Learn more about asbestos removal with Native Environmental.
Hydro Blasting. Hydro blasting, also known as pressure washing, is a high pressure waster blasting method used for paint and lead removal. It's mostly used for large mastic and epoxy coating removal projects on vertical and horizontal surfaces. It's also used for paint removal on highways, parking lots and airports. Learn more about hydro blasting with Native Env.
Lead Removal & Abatement. Lead removal includes using chemicals to breakdown various coatings that contain lead and lead derivatives. Make sure you choose a industrial cleaning company that is accredited with the EPA to perform lead abatement products. Native Environmental is accredited with the EPA for lead removal.
Mercury Spill Cleanup. Mercury spill cleanup is used to eliminate mercury vapor and mercury vapor sources. Common areas where mercury spill cleanup is performed is in industrial facilities, warehouse floors, production floors, assembly floors and more. Learn more about mercury spill cleanup.
Mold Removal & Remediation.  Certain types of mold can cause health problems including Stachbotrys mold, Fusarium, Cladosporium, Penicillium mold, and Aspergillus mold. You need a trained mold remediation specialist to perform mold testing, air testing, secure the containment area, and provide mold removal services. Learn more about mold removal.
Decontamination. In the cosmetic or pharmaceutical industry, any type of chemical spill can be dangerous. Protect you, your staff and your products by hiring and industrial cleaning company immediately. A great industrial cleaning company will include professional decontamination services to make sure your facture is a safe place to work. Learn more about industrial cleaning.
Industrial Vacuuming. The floors in your facility contain chemicals, metal shavings, debris, dirt and more. Standard janitorial services cannot remove these substances. Power vacuuming with by industrial cleaners is the only way to remove the objects and substances from your equipment, walls and flooring.
Native Environmental LLC In Phoenix, Arizona
Native Environmental LLC is a industrial cleaning company located in Phoenix, Arizona offering a full list of industrial cleaning services including mold removal/remediation, asbestos removal/remediation, mercury spill clean up, silo cleaning and more. We can also help with industrial cleaning in Tempe, Tucson, Chandler, Gilbert, Glendale, South Phoenix, Central Phoenix, Scottsdale, Arizona and more.